We are Hélio Vieira and Josiane Ballin, owners of Boiada Brazilian Grill. We are both from the south of Brazil and have been friends for many years. It wasn't until 2017, however, that we discovered we had the shared dream of owning a Brazilian steakhouse.
We had many conversations about growing up in Brazil and wanting to bring the all-you-can-eat fine dining experience we enjoyed to other communities. We researched a number of markets and after careful consideration, chose the Tri-Cities for opening our restaurant and fulfilling our dreams, and we couldn't be more thrilled!
Hélio - I have been in the restaurant business since 2004. I started my restaurant career in the kitchen of a Brazilian steakhouse and worked my way up to general manager, all the while holding onto my dream of restaurant ownership.
Josiane - My background, on the other hand, is in project management. I have worked within a number of industries including education, oil & gas, and non-profits, all while waiting for the right restaurant opportunity.
We have found that opportunity and are thrilled to be fulfilling our dream here in the Tri-Cities and bringing you our mission, vision, and values for an authentic Brazilian fine-dining experience.
To deliver Value to our guests by providing top-quality food, service, and hospitality that makes the dining experience unique and exceptionally pleasant.
To represent the Southern Brazilian culture of fine dining by preparing and sharing meats and other flavors in an authentic churrascaria in the Tri-Cities, Washington.
Teamwork: Responsibly, collaboratively and creatively, making an outstanding team.
Integrity: Acting with accountability, discipline, and ethics.
Excellence: Determined to excel at everything.
Tradition: Sharing the Southern Brazilian culture authenticity.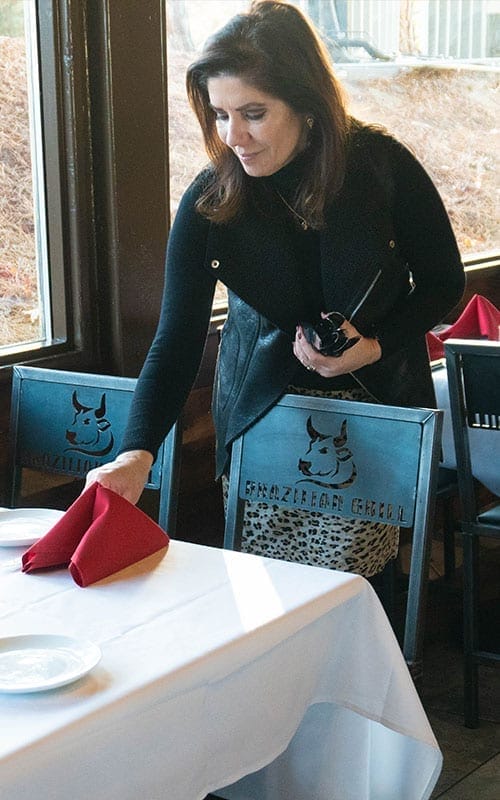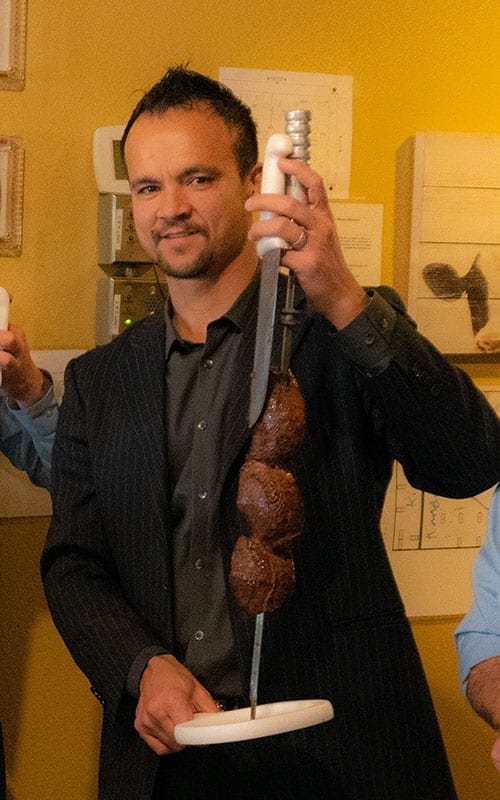 As we discussed our dream of owning a restaurant, it quickly became apparent that by combining our talents, we had the right set of skills and experience for owning and operating a thriving restaurant. We are excited to be here in the Tri-Cities and providing the community and surrounding area with a unique, fine dining all-you-can-eat experience.
And experience is what Boiada Brazilian Grill is all about. From the classy environment to the choice cuts of slow-cooked meats, traditional gauchos carving meats right at your table, and fine wines and Brazilian-inspired cocktails, you will feel fully immersed in Brazilian tradition.
We kindly invite you to join us on this culinary tour to one of the most famous dining cultures in the world!