Boiada and Gordon Estate Winery Wine Tasting Dinner
Thursday, October 21st at 6:30 p.m.
Come experience a taste of Brazil and a sip of 4 amazing local wines! We have partnered with Gordon Estate Winery to bring you this exclusive wine tasting dinner*. Learn from an expert at Gordon Estate Winery about each wine throughout your tasting experience. This special event is being held in our newly remodeled private event space.
Each individual or couple will enjoy a Full Rodizio Churrasco Wine Tasting Dinner
First Course/Entrada
Fresh Market Table with White Wine Pairing
Main Course/Prato Principal
Full Meat Service with Two Red Wine Pairings
Dessert/Sobremesa
Dessert Course with Dessert Wine Pairing
*Fresh Market Table and Meat Service courses will be all you care to enjoy 
Early Bird Prices (Until Sept. 30th)
Per Person - $65
Per Couple - $120
Regular Price (After Sept. 30th)
Per Person - $75
Per Couple - $130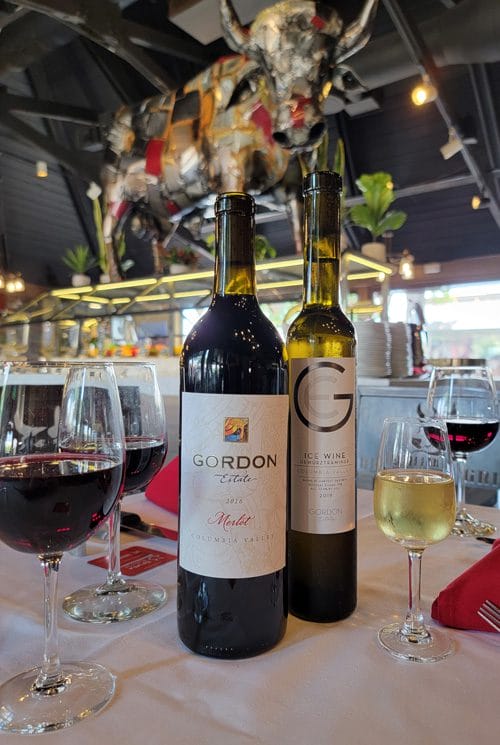 Get Your Tickets Now!
Simply complete the form below and we will email you a confirmation receipt!